Dedicated to innovation in fuel additive technology
At Innospec we make it our business to develop the innovative and ground-breaking new technologies that help solve everyday problems. Our products help improve engine performance, fuel economy and emission reduction while making engines safer, more efficient and easier to maintain.
To achieve this, we invest heavily in research and development. Our scientists have invented and developed many of the proprietary technologies that have become the benchmark for fuel performance in the industry. With our global network of world-class laboratories, we have the resources to optimise fuel additives to meet changing customer requirements and specifications. We have a full technical team based at UTAC, Millbrook in the UK. It is acknowledged as a global centre of excellence for independent testing and validation. We access the test laboratories, environmental chambers, noise measurement surfaces and over 2,200 acres of proving grounds with specialist tracks and surfaces to replicate almost all driving conditions required for real-time and accelerated life cycle tests.

"Innovation is key to our business. Developing novel technologies to solve new problems is our life-blood. Whatever issues our customers have, we will work with them to find a solution. Our commitment to R&T is critical. It's about developing new molecules or using existing technology in one sector and applying it to another sector."
Phil Boon, Executive Vice President and
Chief Operating Officer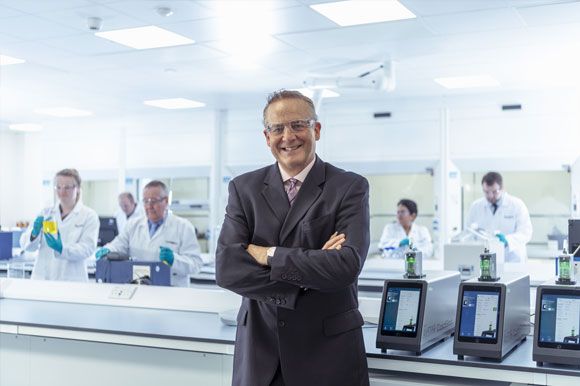 Innospec is a global specialty chemicals company
With our worldwide supply chain, outstanding market knowledge and focus on first-class service, our customers appreciate working with a global partner that can solve challenges, enhance fuel performance, improve logistics and ensure environmental compliance.
Monitoring and measuring the impact we have on the environment has always been central to our strategy for a sustainable future. We are committed to using resources efficiently and minimising the impact our operations have on the environment. By seeking out innovative technologies that improve product performance and sustainability, we can also help our customers meet their environmental responsibilities.
Our core business units, Fuel Specialties, Performance Chemicals and Oilfield Services, manufacture and supply a wide range of products. We have plants and operational locations in North and South America, Europe, the Middle East, Africa and Asia Pacific and our diverse customer base spans large oil companies to producers of prestige cosmetics, toiletries and beauty products.
Our Fuel Specialties business is one of the largest manufacturers of fuel additives in the world, supplying products to national and multinational oil producers, refineries, pipeline operators, fuel retailers, fleets, airlines and shipping companies. We supply additives for diesel and gasoline performance fuels, aviation fuels, marine fuels, renewable fuels, heating oil and power plant fuels. Our business has grown organically by developing products that respond to changing customers' needs. The key drivers have been advances in engine design and new environmental legislation.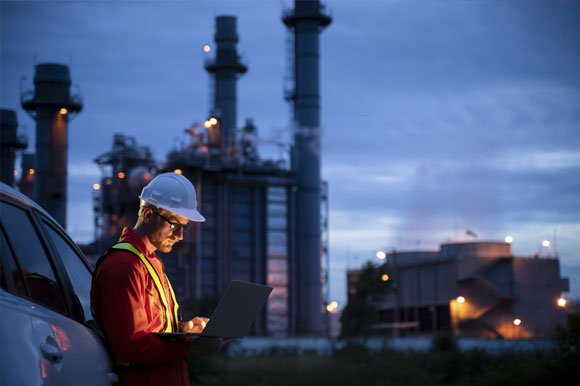 Market leader with a
proven track record
Our business has been at the forefront of the fuel additive industry for many years. We are the market leader with a proven track record in developing the technologies that help solve everyday problems.
Whether it's the processing, blending, treatment, storage and distribution of fuel, right through to maximising engine performance for end-user applications, we understand fuel. Our market leading products have been shown to improve fuel performance, generate added value and help achieve compliance specifications.
Not surprisingly, we have a wealth of knowledge and experience to draw on and many successes to our name. POWERGUARD™, ECOCLEAN®, WINTERFLOW™ and now Dynamico are just a few of the many well-known products developed by Innospec specifically for the fuel industry. Customers all over the world trust our capability to deliver these proven technologies and flexible solutions. We will continue to innovate as we work on the next generation of additives to meet future challenges.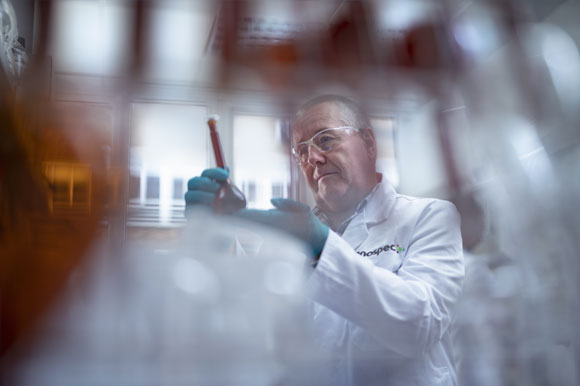 Take a journey through the engine to see how the Dynamico effect works for yourself.